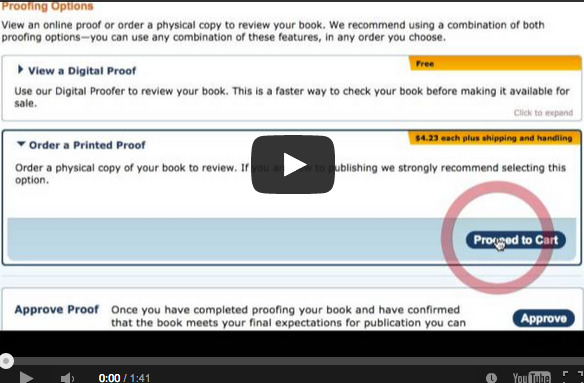 Disclosure: This page may contain affiliate links. If you purchase a product using one of our links, we might receive a commission. More Info.
 In the first video of my "publishing a paperback book with createspace" videos, I walked you through the entire process of how to upload your manuscript and book cover onto CreateSpace, step-by-step. That video ended with the final step of waiting for approval of CreateSpace. CreateSpace indicates it takes around 24-hours before they contact you via email, in this case it took less than 24-hours. I had an email from CreateSpace waiting in my in-box the next morning indicating that my files were approved for printing.
The next step is ordering a createspace proof copy in order to inspect the actual book physically. The process is simple and for around $8 (including shipping and handling) they will print a copy of She's Gone and mail it to me as my proof copy. If everything looks good, I will then approve the proof and the paperback version of She's Gone will be ready.